6 Essential Vector Tools That You Cannot Do Without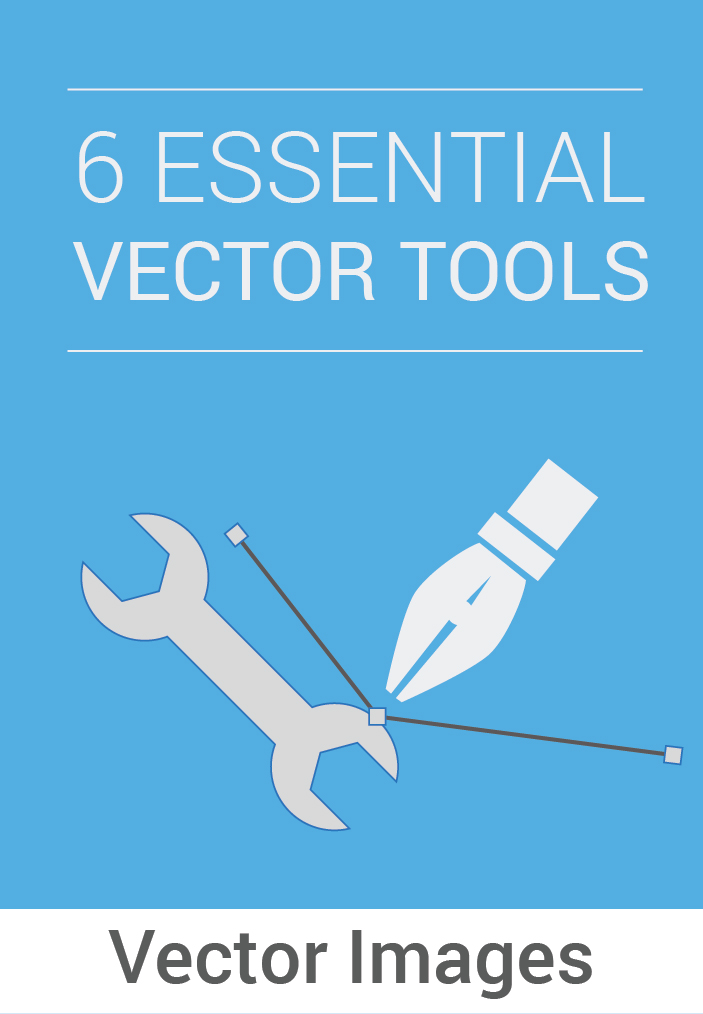 We have talked about different vector tends, vectorizing techniques and how high quality visuals can be successful for the business sales. Today we would like to share some of our knowledge of basic vector tools which are used in design. If you are familiar with vector applications you will find this interesting to read if you aren't then following blog is made for you.
PEN TOOL
If you want to draw anything in Adobe Illustrator you simply cannot go without the Pen tool and its variations. It has been incorporated into the application from the very first day of its existence. Using this tool is not that easy for the beginners, however with time and practice you will get better and better, and it will become one of your most beloved tools which you might even call magic wand.
GEOMETRIC SHAPE TOOL
Another easy way to start drawing is to use already ready made shapes. They are very handy when you want to draw quickly some interactive figures for children and show them your amazing skills. After all even though these shapes are basics they definitely will make you be the star of the art in the eyes of your kids.
COLOR FILL
Another important tool in vector art is the color bucket. Color bucket not only can give colors to shapes and lines but also give you the opportunity to choose from a rich inbuilt database of colors which have been created by advanced specialists.
OFFSET PATH
A very useful tool is the commend of Offset path, which actually takes your created shape and either enlarges it outward by creating a second layer or draws it inward by symmetrically drawing a smaller version of your mage. While working with this tool be aware that angels' structure might change (be distorted). It depends on the type of the curve, whether it is a smooth curve or a sharp corner curve.
GRADIENT COLOR
Another very interesting and useful tool is the gradient color. Gradient color gives flexibly to create and maneuver with different color mixtures starting from minimum 2 colors. You can add as many hues as you want to your path and voila you have a new object which beams with various color combinations.
AUTO TRACING
If you have no skills and you want to turn your image into vector then the developers of vector application have also taken that into account. They have created a nice function that allows you with a click of your mouse convert your image into vector and maintaining the general look. However this tool has a shortcoming, it hardly ever renders high quality results, especially with low resolution images Please see the following logo of a Canadian vacuum store which has been traced to vector using the auto vectorizing tool. And compare it to the handtraced one.

When you want to redraw your old pixel based picture to vector or for instance you simply need to create a new logotype we recommend you go for a vector graphics application. If you find that you don't have sufficient skills or simply time to handle your job you can consider outsourcing it to specialized online services in vectorization such as iVectorize.com. It is a vector service which provides professional image to vector conversion with affordable prices and 24/7 service. Most of the orders get redrawn within same day, however depending on the complexity and the quantity of the submitted orders it may take a bit longer to vectorize your images. This type of a service is super easy to use as you don't need to go out and drive to the nearest graphic design shop to get your job done, all you need to do is to provide proper instructions for the vectorization of your illustrations while filling out the submit form.
Read more on express vector service iVectorize.com and the 10 reasons why to choose it.
If you have questions about vector tools please contact our support team using our Contact Us. form or simply email your questions to [email protected]
.