JPG to VECTOR and VECTOR to JPG CONVERSION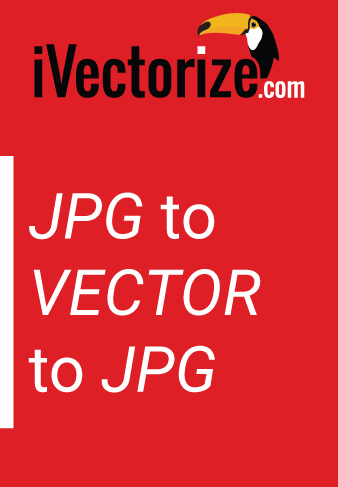 In the visual and virtual world of art, often big size vector images are exported to JPEG file formats by choosing the lowest file size. This is done for different reasons,
to help websites load faster, which significantly affects on the loading speed,

to have more space on (flash) drive or cell phone

to open files faster, and so on.
However, the smaller is the size of JPG photos, the more data loss occurs among the pixels of the image which causes decrease of the quality. Recently the news of a new JPG algorithm that reduces the size of the image by 35 per cent hit the world wide web. This product has been developed by a Zurich based company of Google, named Guetzli. This new software can significantly help you ake your webpages load quicker and save you time. At the same time, this approach no how helps to keep the sharpness and crispness that initially vectorized images provide.
For those of you who don't know how bitmap aka JPEG images work, be aware that they have pixel-based structures and once you export your vector image to jpeg file format the quality of the picture drops, because in the process of converting the amount of color value in vector shapes reduces to single blocks of millions of colors smudging small details. See below what we mean: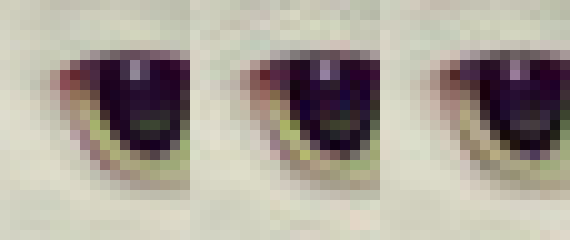 If you happen to have bitam/raster logo and you need it in high quality format for your art or for other projects then you should consider converting your image to vector. The thing is that when exporting images from vector to jpeg you need to maintain high quality looks for your bitmaps, amd it is preferable to assign 150dpi which will make the size the file a bit or considerably bigger than during the standard 72dpi export. The thing is that in case of 150dpi the pixel image preserves more color information than in case of less dpis and the image comes sharper. Nevertheless, raster images don't and cannot substitute the functionality and the potential of vectorized pictures, because their scalability is limited, they don't have beziers paths used in obtaining precise laser printing, clear color solidity, etc.Vectorizing rasterized artworks is not easy when you don't have appropriate experience. In such cases you can perform image to vector conversion online using professional vectorization platforms such as iVectorize.com. All you need is to type the URL and submit your image through the Request a Quote form.
Don't be misled by the above statement that large size vectors are not good for website loading, search engine optimization. In web development, they use SVG (scalable vector graphics) which not only keeps your photos in low size and boosts the loading time of your pages but also preserves the sharpness and clearness of pictures. Of course, this doesn't apply to all type of visuals, meaning that if you put a complex vector artwork for minimizing the start of your page that can be a bad idea, as the more heavy elements a vectorized picture contains the heavier it will be. However, this is not applicable for logos, icons, and other simple and medium type of illustrations. We recommend to converting jpg and png and other bitmap fomat logos to vectors not only for digital purposes, such as using them on social media platfroms but also for printing purposes. The best printing results are produced when you use traced images. Tracing stands for vectorization. And as mentioned, you can trace your pixelated and blurry logos to high quaity vectors using our professional services.
If you wonder why you should choose our service as your reliable partner in vectorizing business then read this blog.