How to vectorize an image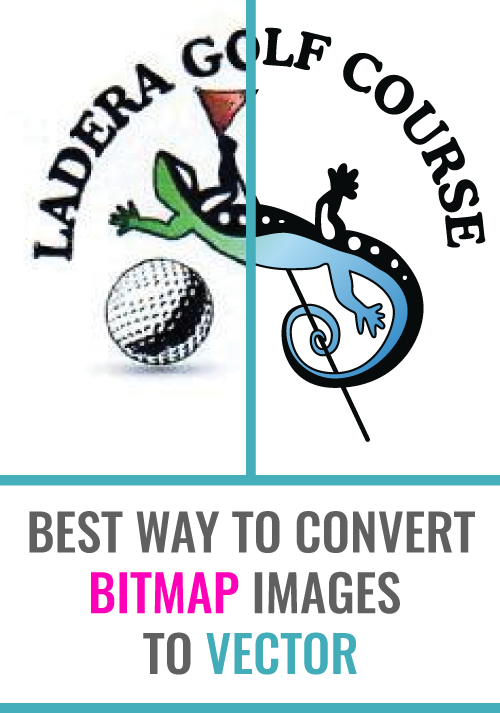 Before vectorizing it is necessary to know the differences between bitmap and vector images. Bitmaps also called raster, depend on the resolution because they contain millions of colors pixels (dots) that build up the visual of an image. Bitmaps have limited quality expansion, meaning that once resized they always drop the quality. In simple words, when reducing the size of JPEGS some color pixels get lost. When increasing the size, the images become jagged and pixelated. Most common file formats for bitmaps that we use in graphic design are JPGS and PNGS. More information you can find in our Frequently Asked Questions section.

---
Need to turn your logos into editable vector graphics? iVectorize can do that for you! Start your vectorization journey from submitting your artwork for a quote and let our artists take care of the rest.
---
Vector-based images, on the contrary, give a solution to scale pictures with no quality loss. This is because vector graphics possess path-based structure, which runs on mathematical calculations giving artworks full salability function. This makes them resolution-independent. One drawback of vectors graphics is that they don't support photo-realistic textures since they technically consist of shapes and curves. These type of images are very convenient for logo or floor plan creations. If you happen not to have a vector version of your logos or sketches the information below will help you understand what needs to be done to easily convert your JPGs and PNGs to scalable vector images.
Solutions to Convert Images to Vector
There are two options for image to vector conversion: automatic and manual. Most effective vector conversion happens manually. Don't believe to anyone who states the opposite. Let's find out why and how. First of all you will need software that has tools necessary to perform conversion of bitmap images into vector. There exist several mostly utilized programs in the market that are used by most of the professional and amateur designers. The number one is Adobe Illustrator (with monthly subscription), then comes CorelDraw(with one-time payment), Inkscape (free of charge) and in recent years Affinity Designer (with one-time payment) was launched also for Windows machines.
Auto Tracing Method
Vectorizing software usually has inbuilt plugins that convert a raster image to vector with one mouse click. Thus you can get for example your logo vectorization for free. However, automatic tracing doesn't render quality results. The machine does a poor job handling smooth line conversion and color/gradient change to vector. The result often is dissatisfying and this option is not preferable to use if you need to produce high-quality prints or digital content. See the illustration below how auto-tracing fails to produce quality results.

Manual Conversion Method
The second option is manual vectorization. Designers vectorize their logos and paintings simply redrawing them from scratch using appropriate vectorizing skills. This process not only gives the opportunity to obtain quality outcome for your visuals but also cleverly design your art for printing machines. See the hand-drawn sample below. This is of utmost importance since different printing machines require specific set up for vector files to produce proper and precise printing results. For example, if you want your logo to be converted for laser engravement, it is necessary for you to know the specs of how one color artworks function to allow the cutting machine to properly engrave your logo. And often lack of knowledge and skills can become for you waste of time and material. For your information, the counter process of turning vector images into a bitmap is called rasterizing or you can also call it bitmapping.

After many years in the field of vectorizing service, we can boldly state that not every graphic designer is a good vector convertor. And often designers around the world perform conversion poorly due to lack of training and experience or simply opt to use automatic free vector tool thus avoiding the hustle of detailed redrawing.
That is why if you have a project for screen, laser printing, or vinyl cutting we recommend using a professional vector service that will save you from unnecessary complications and save your time. At iVectorize our expert designers vectorize PNGs and other file formats for multipurpose printing. To ensure quality we also perform QA that helps us prevent mistakes or defects for your product. We can help you trace your poor quality pictures into vectors for billboards, banners, digitizing, sign printing, vehicle branding, large format printing, etc. Request your quote here using our easy and quick form. In addition, you can instantly talk to one of our professionals using the chatbot. They will be happy to share with you their expertise on all vectorization matters.