LOW COST SOLUTION FOR VECTORIZATION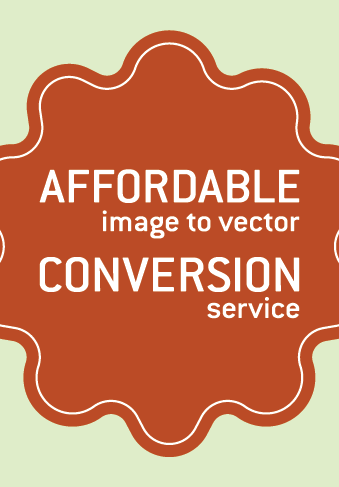 Vectorizing is not only about impressing visualization, it is about quality that creates image for your company and marketing campaigns. Vector images can become pillars of success for business if you use them wisely.
Years ago when technology wasn't so advanced, when more or less not every family could afford a computer, the number of applications was scarce most of digital art was created through help of professional graphic designers or agencies which used frequently pixel based software programs. Since that era Adobe Photoshop has been one of the leaders in industry. As a result many newly established organizations and merchandising companies made their ads or logos in raster / bitmap images. This wouldn't allow them to print easily their logos on large scale formats. If they needed large scale print they would often pay more to get their art converted into vectors.
Today we live in amazingly wonderful times when we can do vectorization and any kind of design home based, also we can print not only images on paper, but fantastic 3D objects straight from home or office if we have 3D printers. This advancement means that graphic design is no longer a profession only for those who practice digital art, but also for every person who is interested and capable of using technological innovations. However, what do you do when you don't have much time to deal with design or you simply don't have necessary skills to create good quality vector images and you need to convert your old pictures, logos, sketches, floor plans, etc. into vectors?
The standard approach would be to choose a graphic design agency, spend hundreds of dollars to get your project's visualization content done or try to get a vectorizing artist from one of the existing freelance websites which would be definitely time consuming and sometimes not reliable. As an alternative solution there is a reliable low cost solution option to consider for completing such tasks, it iVecotrize.com professional vector service that will help you save considerable amount of money and get high quality tracing outcome. The benefits of using this service are multiple; first of all you get reasonable and fair prices for image vectorization, second it performs conversions within 24-48 hours, its designers have impressive and long experience working vector tools, forth it provides a high quality customer service and small modification are free of charge.
If you look for image to vector conversion services than you would make a right choice choosing iVectorize. All you need to do is to visit the website and Request a Quote for your artwork by filling out the designated form. Once you get the estimate for your order you will also be notified for the timeing for completing the job. Accordingly may choose to proceed with the payment and without worrying about anything as you will receive your vectorized images within a short period of time.
For consultation or asking questions on vectorization you can use the Contact Us or simply email your question to [email protected].
Read 5 reasons why you should choose iVectorize.com as your business partner.