Platform for Vectorizing Pixelated Images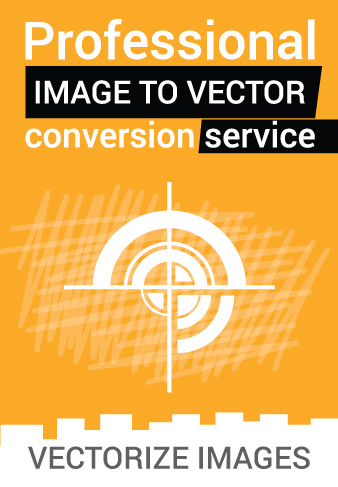 Professional raster to vector conversion service
Have you every wondered which vector platform to choose while in desperate need for improving the quality of your jpeg and other raster images? If yes, then you are in the right place. We are a professional image to vector conversion service which provides low cost solutions for restoring the pixelated pictures such as logos, maps, photos, various pictures, etc. Our team consists of real professionals who have worked in the industry for over 14 years. This means that we have expertise not only in graphic design, but also in printing and production where vector artworks are widely used.
Our friendly and high quality support staff will help you understand what type of raster conversion you need if you have doubts. Ask questions here or email at [email protected].
Once you decide to convert your image to vector, we will redraw it manually within 24 hours. Logos are usually vectorized in less than 24 hours. Also a few hour conversion is applied to medium type of png and jpeg. Complex works often require more timing. We inform clients in advance about timing necessary for tracing pixel pictures.
Another reason to select aiVectorize.com as your partner in vectorization is our fair-price policy. This means that we do charge our clients high like many graphic design agencies or individual designers. And often unfairly high, taking into consideration client might need a rush conversion or simply doesn't have enough knowledge in vectorizing. Our vector service constantly strives to improve its usability and we are very open and flexible in accepting your suggestion for increasing the quality of the service.
We also provide full refund to dissatisfied clients. To avoid this type of situations we might provide you the vectorized image half way done to receive feedback from your expectation and based on your comments we continue converting your bitmap to vector.
You can also read about 5 main reasons why to vectorize with our service here. For other articles on jpeg to vector transformation topic please follow this link.