CREATIVE VECTOR IMAGES VIA ADOBE ILLUSTRATOR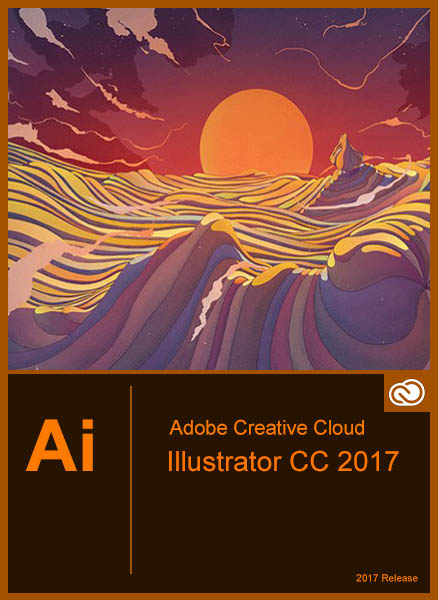 It used to be that the only way you could create quality artwork was by hand using tools that were reserved for those with the skill, patience and time to master their use. But in recent two decades, starting from 80s, there's been a better way for anyone to create high quality logo graphics and illustrations quickly and easily because of the revolution in graphic design and production. A revolution born of computers and laser technology, based on new tools that free imagination and eliminate drudgery. One of such computer programs was the introduction of Adobe illustrator which give birth to creative vector images. Before that moment traditional tools and approaches took considerable skill to use and even in the hands of a pro took too much time. The time that could be used to design and create. But with Adobe Illustrator that all changed. It redefined those traditional tools with an innovative system of cutting-edge vector tools that allowed designers to produce complicated artworks with more flexibility and better precision results than they could ever achieve by hand.
Illustrator is powerful and provides professional designers power and flexibility they need to create complex vector logos and images. With this application, you can draw precise freehand curves or geometric shapes and you have complete control over the characteristics of each and every line. Curved lines stay clean, crisp and smooth, no matter how much they are enlarged. Lines can be drawn at virtually any weight and shapes or lines can be filled with any value of color. You can also build youc own patterns and print the finished graphic designs not only at magazine quality resolution but also in other large format printings, in screen printing, laser engraving, vinyl cutting, etching, etc.
Using this creative app allows you create just about any kind of vector graphics that you can imagine. For example, business presentations, high-quality charts, graphs and other sophisticated illustrations. You can either start from scratch or work from an image that you scan into your machine and then trace it manually. This is called scan to vector conversion. You can even trace artworks automatically using the auto trace tool. However, the auto-tracing tool is not the best solution as it produces lots of aesthetically unpleasant and poor artifacts. You can also transfer hand-drawn sketches into illustrator format and then improve them using the app's powerful tools and functions. This process is called raster image to vector conversion or simply vectorization. The advantage of vector images over pixel photos (rasters and bitmaps) is in their high quality and scalability without causing damage to the quality of the picture.
Illustrator files can be exported to most popular page layout programs and be used in overhead transparencies, reports, newsletters, and magazines. If you are a professional you'll be able to draw technical vector illustrations with a level of detailed accuracy you'd never even attempt by hand. You can make perfect isometric drawings and scale objects or type to fit precisely. You can duplicate objects and place copies in several places without having to redraw them. Isn't that fantastic? If you're a graphic designer this software gives you all the power to free your imagination. Isn't that heaven for creativity? You can do your job in half the time it would usually take you by hand, and design with complete control over every element on the go previewing on screen. For color, you can choose standard printing inks and Pantone colors or mix your own right on the screen and because you're working on a PC or MAC you can change a single color and see how it affects the entire graphics. Easily make copies of your design develop different versions and then print them out on a color printer for client presentations. Adobe Illustrator takes the tedium out of the process, so you can spend more time on design. After all isn't that what it's all about? In order to get the most out of Illustrator, you need to spend some time learning how to use it and how each tool works.
However, creating or converting images to vector can be a real headache for those who have never practiced digital design or have no idea how vector graphics function. For this type of folks, we recommend using online professional raster to vector services where highly skilled artists will take on your artwork project and turn it into vectorized visual reality within a short period of time, maintaining necessary details.
At iVectorize.com we provide such vectorizing service. To use it to your advantage, simply visit the website and submit your JPG or PNG pictures through the Request a Quote form. One of our team members will get back to you with the price estimate for the job and upon payment, your high quality and vectorized files will be delivered to you within the agreed timeframe.
If you are interested in trying the Adobe Illustrator you can download the trial version here. Also, find tutorials for Beginners as well as for Experienced ones here.