CONVERSION OF BITMAP IMAGES TO VECTOR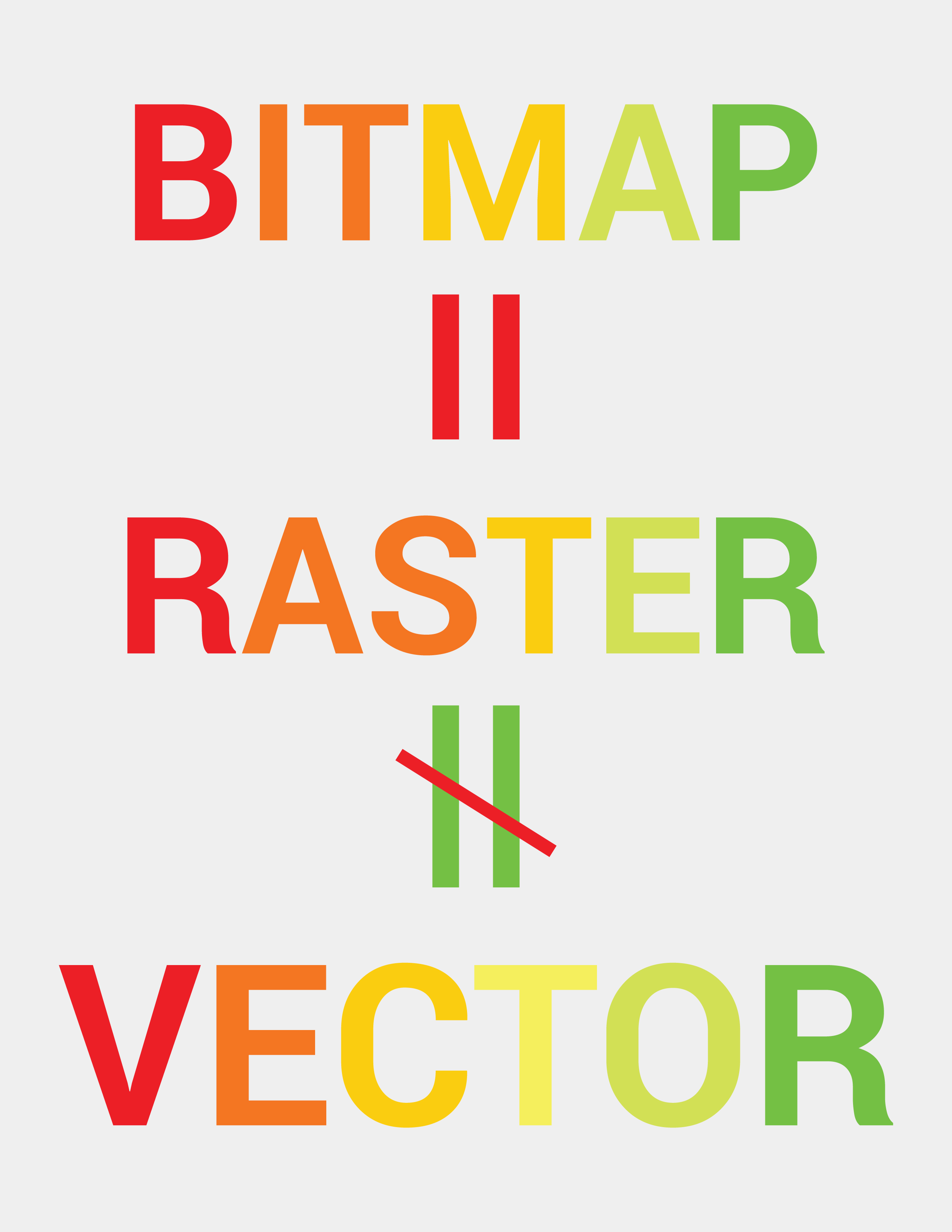 For decades bitmap images have been one of the mostly used file formats in graphic design. They are digital images which consist of millions of square pixels and when enlarged they lose their quality blurring out the artwork. In everyday language you might have also heard the phrase "raster image". Raster is another way to refer to bitmap images. At some point with the development of technology and computers new and more advanced file formats steadily made their way to the graphic design industry due to the birth of new applicaitons. One of the most well known file formats is AI (Adobe Illustrator). It is a vector image which produces high resolution images. The phrases such as "vector image", "image to vector", "raster to vector", or "bitmap to vector" gradually made thier way to the daily vocabulary among graphic designers. This arose a completely new design school called vector artists, who started using vector tools for creating logos, posters and artworks. Thus, from that moment on vector images started to often replace bitmap images. Why did it happen?
To understand the new trend it is important to understand what vector is. Unlike raster images (bitmap images), which always tend to lose their quality and are totally based on pixel system, vector graphics offered a new flawless and sharper look to the same images which were used to be created through pixel based software programs. Vectors brought a fresh high quality dimension to not only visualization of the digital world, but also to various printing industries. And many publishers and printing houses shifted their production towards vector based files, as this way they could produce clearer and sharper images. For example if previously bitmap images were used in screen printing, sign printing or embroidery printing, then the preference started growing towards vector files. Another advantage of a vector image is that it is far easier to handle. Let it be color correction, changing background or moving objects in the picture. And as it has been stated above vectors ensure high quality printing without loss of quality of the image if re-sized to smaller or larger size.
Many graphic designers with the development of vector art began converting their old bitmap images to vector. This process of image conversion is called vectorization. Vectorization starts with simple storks of lines which trace the contours of an image. These lines turn into shapes, later on obtain colors, shading, gradients and as a result your image is vectorized into a completely new dimension gaining crisp and clean appearance.
Today we have automatic software such as Adobe Illustrator or CorelDraw that can vectorize your image within a few second, however the end results are not satisfying. For professional looking vector images and vector logos it is better to use a vector service which provides professional conversion of bitmap to vector.
iVectorize.com is an online professional vectorization service that provides its customers not only with quality, speed and accuracy, but also offers affordable and competitive prices for vectorization. Using the vector services of the iVectorize.com will help you save more money, provide your customers with reasonable setup fees and drive more sales to your business. At iVectorize.com you can convert your images to vector art within 24 hours and store your vectorized images on your free vector account. All you need to do is to send to your raster image to iVectorize.com and within short period of time you will receive your vectorized file.
For more information on how iVectorize.com vector service operates please visit www.iVectorize.com